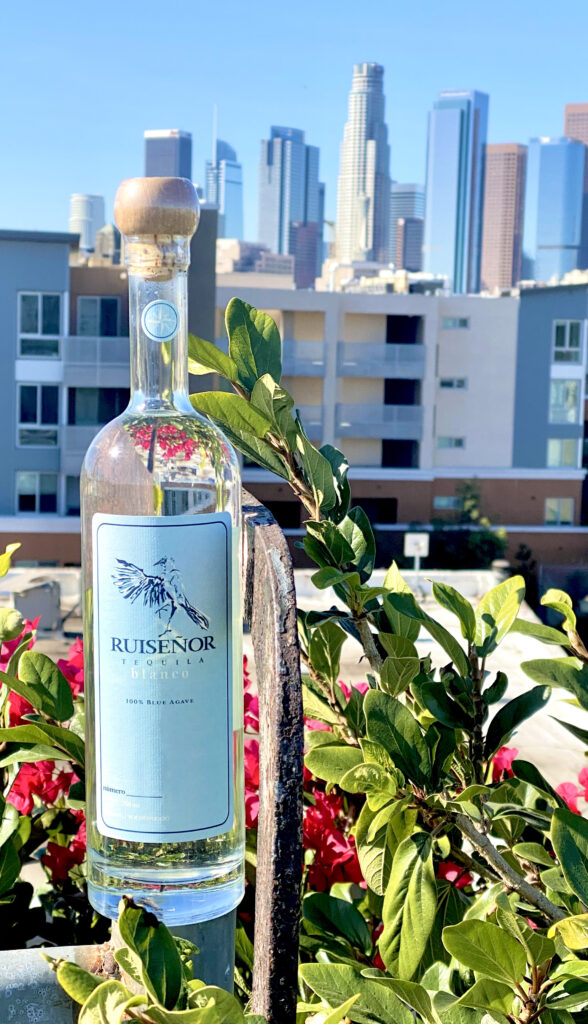 Tequila that's as pure as a clear sky.  Ruisenor is a tequila that strives to distill in itself the original form of the spirit. It is made in and around the town of Tequila, Jalisco where the first distilled spirit of the Americas was born.
Crafted with the utmost care and attention to detail, Ruisenor is the real McCoy. This premium tequila is produced using time-honored techniques passed down through generations of Mexican master distillers.  It starts with blue weber agaves planted on organically treated and protected soil, and grown for at least five years. Then it is hand-harvested by expert jimadores with generations of experience. Finally, the heart of the agave is slowly roasted and distilled trice in stainless steel pots to ensure its clarity and smoothness. The result is a tequila that's crisp, slightly sweet, and with a subtle earthiness — like a breeze from the Sierra de los Balcones itself.
So if you're looking for a tequila that's the real deal, look no further than Ruisenor Blanco Tequila. Whether you're sipping it straight or mixing it into your favorite cocktail, you'll taste the difference that comes from a commitment to quality and tradition. Salud!
A distillery with tradition and heart. After many arduous trips touring distilleries with great tequilas, stopping at cheap and delicious restaurants, and meeting with old friends and locals, I found El Refugio.
El Refugio is an artisanal distillery tucked in the backstreets of El Arenal, another small town close to Tequila. It doesn't look like much from the street, just a squat compound behind a thin fence, but the space inside is full of immaculate equipment. It's run by Don Ramón, who meets you at the gate, or even drives you there himself.
In El Refugio and Don Ramon, I found the perfect partners: a distillery that, due to their small roster of brands, was uniquely focus on perfecting each batch, and a third generation chemist who could bring that history of knowledge to every bottle of Ruisenor.